THE BURNING QUESTIONS:
Why were Car Computer Exchange conversion rates so much lower than the industry?
How can we increase conversion rates without lowering prices?*
How can we increase revenue without compromising customer service or the quality of the product?
*Remember that increasing conversion rates here isn't the ultimate goal. If we dropped the price of Car Computers Exchange products to $1, we would certainly see an increase in conversion rates. But would it increase revenues overall? Probably not.
HERE'S A SNAPSHOT OF THE AVERAGE CONVERSION RATES THROUGH APPROXIMATELY 1 YEAR:
We made several changes that increased conversion
rates by 154.98% in just 1 month.
STEP 1
ANALYZE CURRENT SITE
Technique 1
We analysed Car Computer Exchange customers to understand what information was most important to them before purchasing.
Technique 2
We used video-recording and heat-mapping software to see what sections of the page people were engaging most.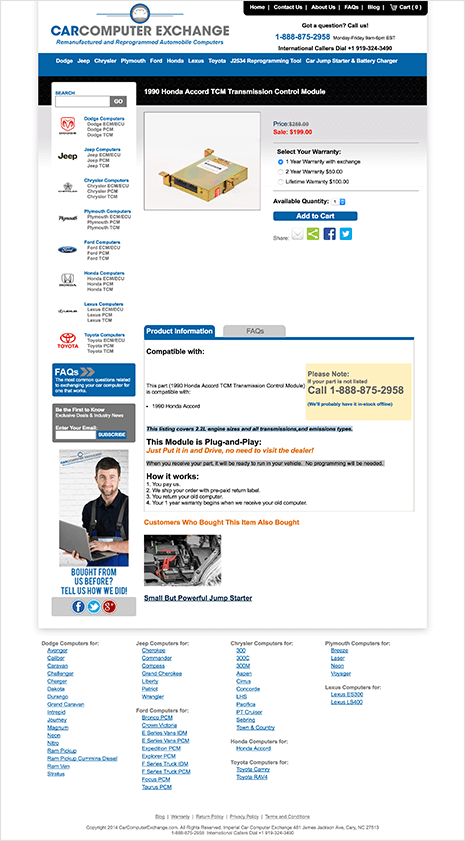 STEP 2
WIREFRAME RECOMMENDATIONS
Technique 3
We created urgency and put stronger calls to action.
Technique 4
We removed unnecessary distractions throughout the purchasing path and kept users on a single action we wanted them to take.
Technique 5
We demonstrated authority and trust throughout the website.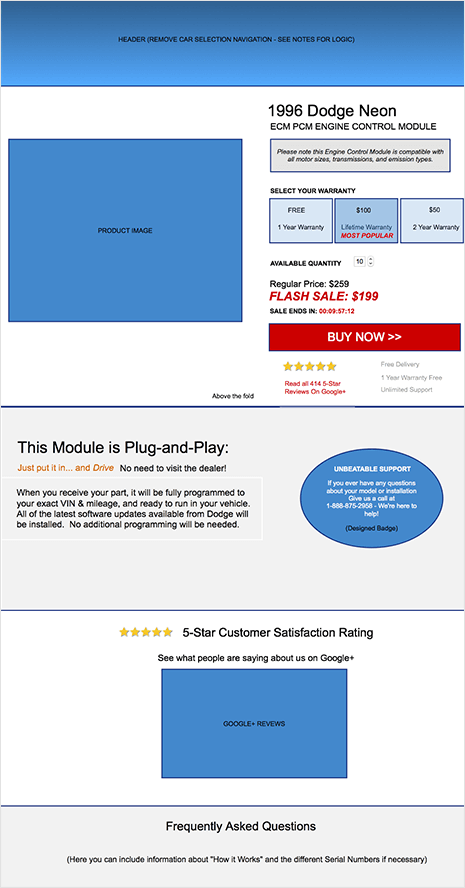 STEP 3
IMPLEMENT TEST DESIGN
Technique 6
We focused our efforts on the most important pages to get immediate results.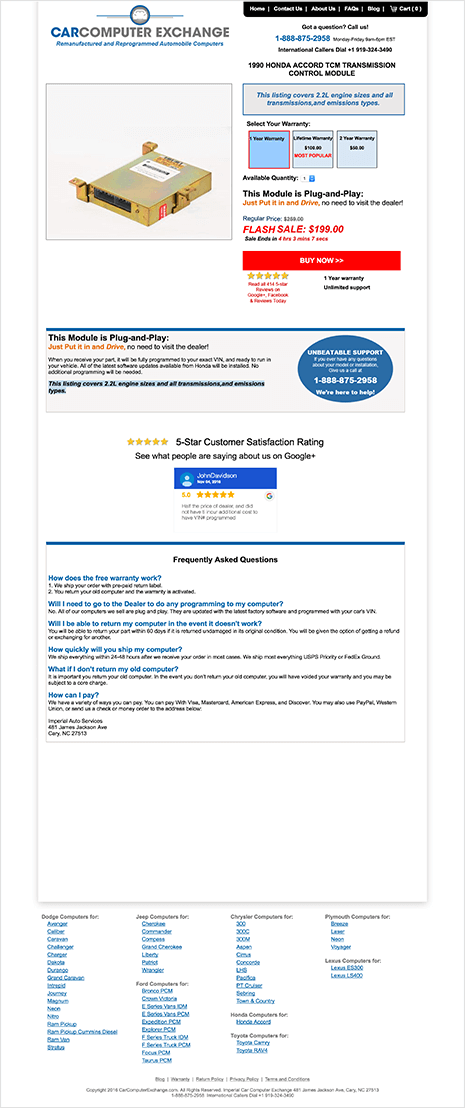 THE RESULTS
Conversion rates Increased by 154.99%
Revenue Increased
by 46.73%
Transactions Increased by 111%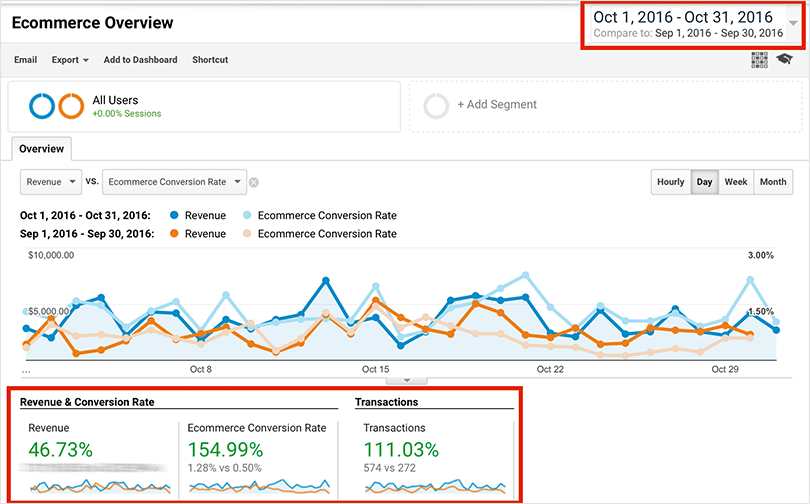 OUR WORK ISN'T FINISHED YET...
We managed to increase conversion rates only 0.60%, and while that doesn't seem like much, it's by turning the needle in multiple areas and making small adjustments that you achieve huge long-term in eCommerce.
By being proactive and continuously testing new assumptions, we will be able to find ways to:
– Increase sales and revenue
– Increase conversion rates
– Decrease marketing costs
– Increase customer loyalty and experience
Here's a sample of the final design we're going to be rolling out in the next few weeks.