CASE STUDY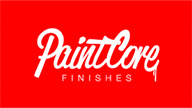 How we helped PaintCore increase leads by more than 930%, from less than 10 leads per month to consistently over 80+ PER MONTH (with proof)
Rade Macura, owner and founder of PaintCore Finishes, was spending thousands of dollars on SEO and AdWords,but was only generating about 10 leads a month for his business.
Cabinet refinishing is a fairly new industry.
The current industry standard is cabinet refacing, which means old cabinet doors are thrown out and replaced by new ones.
Most people hadn't heard of refinishing.
The first thing we noticed was that nothing on PaintCore's website explained how cabinet refinishing is different from cabinet refacing – or why it's better.
Here's a snapshot of PaintCore's original website, and our original comments: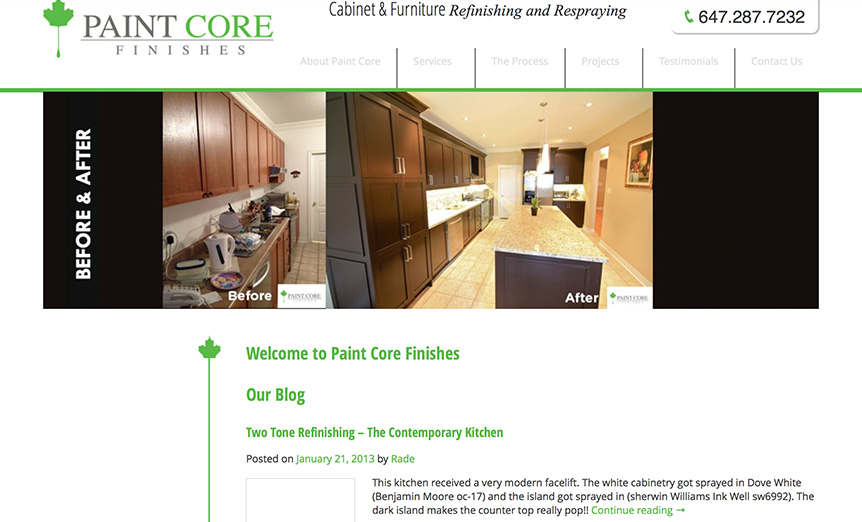 Benefits of refinishing not outlined.
No call-to-action telling me what you want me to do…
Other than the phone number
– how do I contact you?
Banner area is wasted. You're showing before and afters… but of what? I don't even really know what you do yet!
Not demonstrating authority. There's no elements that give visitors a feeling of confidence and tell me why I should choose your company.
Why do you have your blog on your homepage?
Here is the step-by-step process we took to better position PaintCore's website and improve the conversion rates.
Step 1: We analysed PaintCore's audience segments
Using real-world data on PaintCore's existing customers, we performed a thorough analysis of their audience:
• We broke down the audience into different segments and buyer personas.
• From those segments, we identified PaintCore's ideal customer.
• We identified the ideal customer's needs and expectations.
This gave us the insight we needed to redesign PaintCore's website around the needs and desires of their ideal customers.
HERE'S A LIGHT SUMMARY OF WHAT WE CAME UP WITH…
Segment 1: The Old Home Owner
Lived in home for 10+ years
Mid-to-Large Renovation Budget
Environmentally conscious
Start date – ASAP
Buying Requirements:
Needs PaintCore to be able to start ASAP
Wants to see past jobs and reviews from happy customers
Needs PaintCore to be able to complete the job quickly
Needs to continue living in house while job is being completed
Sub-segment 1: People searching for cabinet refacing companies
Channels: Google Search, Marketplaces (Yellowpages, HomeStars etc…)
Sub-segment 2: People looking on for kitchen renovation ideas
Channels: Google Search, Social Media
Sub-segment 3: People searching for cabinet painting
Channels: Google Search, Marketplaces (Yellowpages, HomeStars etc…)
Segment 2: The New Home Owner
Home owner for 2 years or less
Small renovation budget
Environmentally conscious
Start date within 3 to 6 months
Buying Requirements:
Quote needs to meet budget
Wants to find the best value for dollar
Possibility to finance the work a plus
Wants a flexible start date and timeframe for completion
Sub-segment 1: People searching affordable kitchen renovation ideas
Channels: Google Search, Blogs, Forums
Sub-segment 2: People looking for general contractors/painters
Channels: Google Search, Marketplaces (Yellowpages, HomeStars etc…)
Sub-segment 3: People searching for DIY kitchen renovation instructions
Channels: Google Search, Blogs, Forums
Segment 3: The Interior Designer
Hired by clients to manage renovations and remodelling
Mid-to-Large Renovation Budget
Multiple projects per year
Very high standards for quality
Buying Requirements:
Professional company with strong track record
Ability to manage projects independently without micromanagement
Able to handle large volume or work
Able to deliver quickly and efficiently
Looking to build a long-term relationship
Sub-segment 1: People searching latest interior design ideas/trends
Channels: Google Search, Blogs, Forums, Social Media
Sub-segment 2: People searching high-end renovation/design companies
Channels: Google Search, Blogs, Forums, Marketplaces
(Yellowpages, HomeStars etc…)
You'll notice that the people in each segment have their own needs and expectations. Those insights gave us the data we needed to start redefining PaintCore's marketing approach.
Step 2: We reviewed PaintCore's messaging and unique selling proposition (USP)
Now that we knew who PaintCore's audience was, the next step was to zero in on the message we wanted to present to each audience segment.
We started by answering 3 crucial questions for each segment:
1. Why does PaintCore exist?
2. How is their product better than the alternatives available?
3. What information does the customer segment need to make a decision?
Because PaintCore operates in a very competitive industry, it was important that we demonstrate the company's quality and expertise in a really powerful way.
To accomplish this we did 2 things:
1. Rebranding PaintCore's logo and colors was the first step in setting them apart from the competition and positioning them as the unique company that they are.
Here a side-by-side snapshot of the old and new PaintCore logo: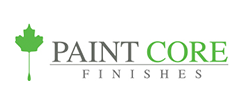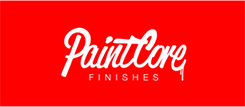 Step 3: We mapped out where users came from and how they used the website
To get a better understanding of how users will use PaintCore's newwebsite, we started by analysing how users currently used the website.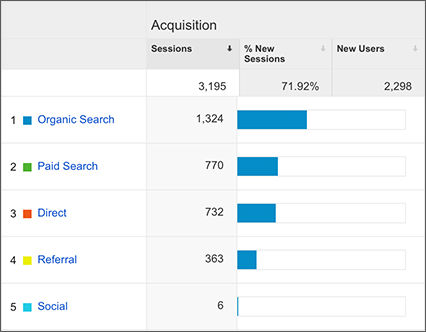 Here's what we found.
Traffic was coming from
4 PRIMARY SOURCES:
1. Organic Search
2. Paid Ads (Google AdWords)
3. Direct Traffic
4. Referrals

Referral traffic was highly motivated
Traffic coming from referral sources like HomeStars and Houzz spent a lot more time on the website and navigated through many more pages.

People were spending a lot of time on the site, but not doing anything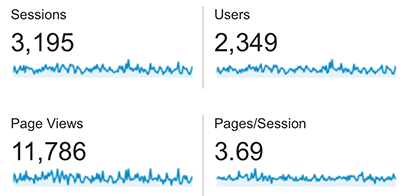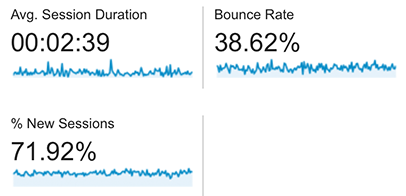 Step 4: We identified the purpose of the new website and what we wanted to achieve
We knew we needed to redesign PaintCore's website in a way that guided more qualified leads to convert. But in order to do that, we had to figure out what – exactly – we wanted visitors to do on the website.
We identified two simple objectives we wanted to achieve with each visitor:
1. Learn about PaintCore's process and the benefits of refinishing.
2. Contact PaintCore for an estimate.
While these objectives may look simple, remember that we needed to guide several very different customer segments to them. That's why it was crucial to start by gaining deep insights on PaintCore's audience segments ‐- and each segment's buying journey ‐- in order to redesign the website in a way that guided them seamlessly through that journey.
Step 5: We created a clear picture for the future of the PaintCore.ca website
After several weeks of work, we were finally ready to take action and confidently invest in implementing changes.
But with so many opportunities for improvement, we had to choose which projects to complete first.
How did we decide? We used these 3 Criteria before making any investments.
1. Potential: How big is the potential return on investment (ROI) and how much does it cost?
2. Importance: Is this a critical activity that needs to be completed before moving on to anything else?
3. Ease: How easy and quickly can we implement the changes?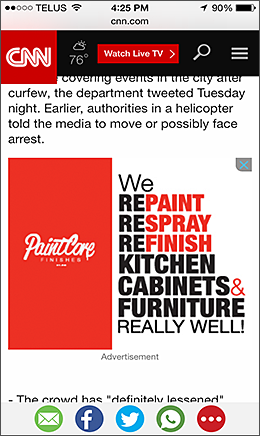 Part of the final results here >>
But the real value we brought to the table was behind the scenes, in the form of information and data captured from the website.
We created a detailed analytics plan, making sure every one of PaintCore's marketing investments produced useful data–data they could continue to use in the future, to make better decisions and better investments for the company.
Understanding what people do once they get on the website was one thing, but the more critical questions were
How did they get there in the first place?
How do we continue to engage them when they leave?
Average time on the site was over 2 minutes and 3+ pages viewed per session.
But conversions were less than 2%!*
This demonstrated to us that people were actually interested in learning about the product, but weren't finding the information they needed to make a decision.
*Disclosure: Goal tracking was not set on PaintCore's analytics account at the time. Our calculation were based on the 43 reported number of online leads divided by the number of unique users during the 5 months of their peak season from April 1 to August 31 2014.
A 939% increase in leads per month
PaintCore's new website was launched on April 8th 2015 and the results were dramatic and instant.
From April 8th to September 8th (same 5 month time frame where only 43 leads were generated the previous year) a whopping 404 leads were generated online from the PaintCore.ca website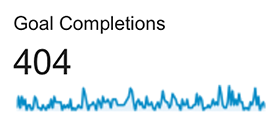 That is a 939% increase from the previous year!
Organic traffic more than DOUBLED
Better website content and structure improved SEO and traffic to the PaintCore.ca website.
Organic traffic in the same period last year was just 1,324 but increased to 3,194 in the same period.

Targeted qualified traffic that converts
7.94%
For Organic Traffic
AND
5.26%
For Paid
we knew we were on the right track.
But we never forgot the referral traffic from the old site.
That's why PaintCore's acquisition campaign had a major focus on increasing referral sources,which we
increased from just 363 to 1783 a 490% increase
from the previous period!

A spot on the hit TV Show Property Brothers
(which had many residual benefits)
When you're this hot, word gets around.
Thanks to our understanding of PaintCore's Interior Designer customer segment, we were able to communicate PaintCore's brand and message in places that found their way to the producers of the hit Canadian TV show Property Brothers.
Here's a shout out they got on Instagram after oneof their first jobs.
But it didn't stop there – since their work was such a hit, they continue to do work for the Property Brothers‐-and get their expertise and craftsmanship continuously promoted to the public ‐- to this day.
Company growth and expansion
This new flood of business also brought out some major operational changes to PaintCore's business.
It meant new cars…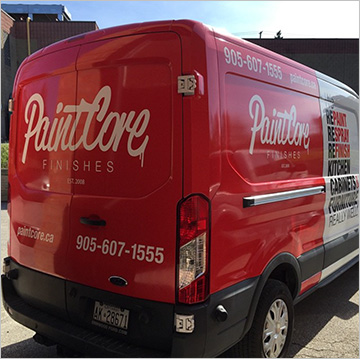 More shows…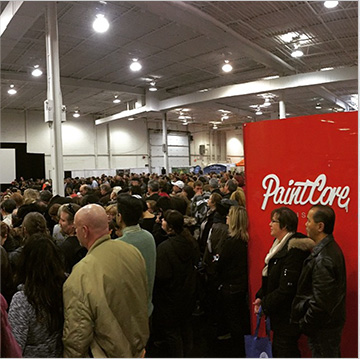 And of course, more swag…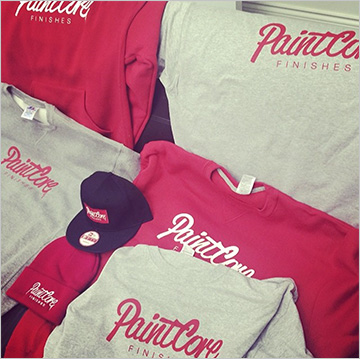 PaintCore's marketing plan is a living, breathing thing.
We're constantly improving and expanding, offering new ideas and opportunities to not only improve PaintCore's marketing, but their business in general.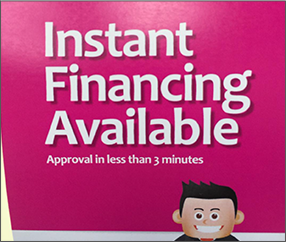 For example, PaintCore recently began to offer financing to better accommodate peoples' budgets. This idea came from a target audience poll that asked how the company could become better for customers.
This is just one example of how real data and analytics have helped PaintCore make informed decisions that grow and expand their business.
We can help you too! PaintCore's success isn't a fluke. It is something that comes from methodical planning, testing, and tracking. With data in hand, we're able to make decisions confidently, and produce results we KNOW are heading in the right direction.
Contact us for a Free Consultation today