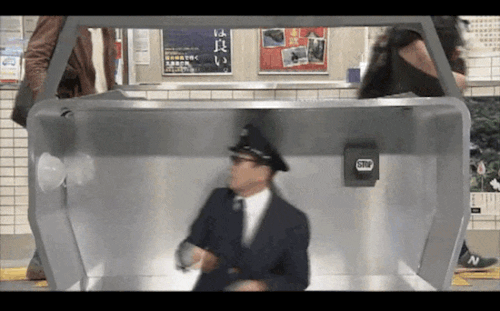 Systems are a set of processes that run without you.
They are a set of rules, policies and procedures trained people use to produce the exact results you expect… completely independent of you.
Business owners who micromanage their business will never grow beyond their physical, mental, and emotional capabilities.
In many cases, business owners aren't even owners at all. They're workers. And when you work IN your company, you have a job, not a business.
To get away from a business that is completely dependent on your presence, you need to create systems in your business. Without them, your business will never grow.
The E-Myth by Michael Gerber is a great book on the topic of building internal systems. And goes into great detail on how to do it, so I'm not going to.
I'm here to teach you about online automation systems, something the book doesn't get into.
Online automation is the key…
Many people feel by automating their business, customer service or product quality will suffer.
But the truth is the opposite if done correctly.
Your customer experience will actually IMPROVE since you will be able to provide a consistent product or service regardless of who is in charge.
You will have more time to invest in creating additional services and meaningful experiences with your customers.
When you not bogged down working IN your business, you will be able to work ON your business and turn it into something great.
---
5 Automation Examples
---
There are many ways to create automated marketing systems for your business.
It starts with identifying areas of your business that need automation, and then researching whether or not solutions exist for that automation.
Understanding and drawing out your sales funnel is a great place to start identifying opportunities for automation.
EXAMPLE #1: Automating Email Communications
Emails are an awesome way for businesses to automate interactions with customers.
In fact, they are considered the #1 most effective marketing tool for businesses.
While it's true that people today get A LOT of emails, most businesses use email marketing as part of their core strategy to inform customers, build trust, and gain loyalty.
Think about it…
Everyone has email

It's more personal than any other marketing tool (social media, tv, billboards)

It's the most "business" or "serious" looking form of communication

It catches people's attention (a good headline helps for sure)

It "sells" better than any other tool (think of how many times you've purchased, or at least checked out, an offer that came through your inbox)
Email could be the most important automation tool in your marketing arsenal. And I know for our customers, autoresponse emails are almost always an integral part of any sales funnel we create.
Why? Because autoresponse emails work great for almost all types of businesses.
For example, let's say you have a hardwood flooring company and you use your website to capture leads and get quotes.
By creating a series of pre-written automated emails, you can:
Thank them instantly for submitting a request

Inform them of what's happening and when they should hear from you

Give them another call to action like checking out company reviews or client testimonials
If your business is into building great content for their customers (like ours is 🙂 ), then you can create an email series that is delivered sequentially over time.
An email series can be a great way to "stay in touch" and nurture leads in your sales funnel that aren't ready to buy just yet. (Read more in my article about Sales Funnels)
For instance, a standard autoresponder series might look like this;
Introduction Email, Delivered After Signup. 

Most autoresponder series start with an introduction email that thanks them for signing up for your email list, teases future newsletters and introduces the author.

Trust Building Emails, Delivered Over the Course of a Few Weeks. 

These emails are designed to prove that you are the foremost expert in your industry and deliver valuable information to your clients. If you ran a roofing company, you might deliver roof maintenance tips. There may be 3-4 different.

Value-Proof Emails, Delivered After Building Trust. 

Alright, so you've established yourself as an expert but you still have to prove to them that your solutions actually work. These emails are great for customer success stories, interviews with other experts that back up what you've said in your autoresponder series and testimonials

The Pitch. 

You've introduced yourself, established yourself as an expert and built trust with your audience – now you pitch your services to them. You'll never have prospective customers more "warmed up" than those that have subscribed to and read your email series.
Email Automation Resources
There are large numbers of email automation services that can be used to automate interactions with your customers. Each offers their own features and benefits. Some of the most popular email automation services and resources include;
AWeber – 

The most popular email and newsletter email automation service available today. They are a bit more expensive than some of the competition, but have excellent support and many awesome features.

MailChimp – 

The largest competitor for AWeber. They offer a free account option, which allows you to try out the service for free. Many of the advanced features that they offer are only available with a paid subscription.
EXAMPLE #2: Automated Booking
If you're a service provider – you probably waste a ton of time booking new accounts and clients. You'll never be able to completely remove over-the-phone booking from the equation but you can take steps to automate as many appointments as possible.
Many businesses have moved to online booking systems that allow clients to book their appointment directly on your website. There are multiple software solutions that can allow you to do this.
Additionally, there are phone systems that you can implement that allow your clients to book their appointment over the phone without having to speak to a representative of the business.
Automated Booking Solutions
In the last few years a number of automated online booking solutions have been released. Some are industry specific, while others are more general. This means that you should have several automated booking options. Some of the most popular solutions include;
Booking Bug – 

Booking Bug is a good solution for automated booking, no matter the industry. Their solution offers several customization features that can help you to easily begin accepting appointments online and having them automatically updated in all of your systems.

CheckFront – 

CheckFront prides themselves on their ability to offer the simplest solution for taking and booking appointments online. They offer solutions that can be customized to fit with almost any industry, and integrate with some of the most popular calendar and booking systems.
EXAMPLE #3: Customer Relationship Management
How are you keeping track of your customers? If you were provided the name of a current client of your business, could you quickly figure out the last time that you spoke to them, what you spoke to them about and the services that they had ordered in the past?
Your customers are your business. So if you aren't taking care of them, following up after rendering services, and answering questions and information requests in a timely fashion, you're leaving money on the table.
When any member of your business can quickly gain a full understanding of your business' history with a particular client, it makes a positive first impression that much easier to obtain.
"So, I see that 3 days ago you spoke with Sally about our roof maintenance services after our installation is complete, but you weren't sure if you needed it. Do you have any questions I could answer for you?"
Isn't that much more impressive than expecting your customers to do the heavy lifting for you, and bring up any upsells that they might be interested in. If every member of your business could be aware of every encounter you have with a client – your customer support improves across the board.
Sure, you can keep track of these types of things on a notebook at your front desk. But then how do your contractors know about your customers when they're out in the field? A customer relationship management (CRM) platform allows you to keep track of every interaction, with every customer, and access it whenever you need it.
Customer Relationship Management Systems:
There are dozens, if not hundreds of customer relationship management solutions available today. There really isn't a wrong answer – and you should try out several before deciding which one you would like to use as an integral business process. Remember – it likely won't be just you that uses the system.
SalesForce – 

SalesForce is the most popular customer relationship management solution available today. It's used by some of the largest companies in the world and has plans that are affordable for businesses of all sizes.

Insightly – 

Insightly has become a very popular solution for businesses of all types in recent years. Their dead-simple interface, free plans and excellent support make them a must-try solution for small local businesses.
EXAMPLE #4: Content, Blogs and Social Media
Businesses that consistently publish information for their target audience to consume have the benefit of positioning themselves as an industry expert. It should be the goal of any business – no matter the industry, to not only provide a product or service, but to be a source of information for their target market.
Sell roofing services? You should have articles, blogs, and social posts that answer virtually any question that a prospective client may have about your business. This not only cuts down on customer support, but helps to ease customers into making the decision to purchase.
While the actual content creation can't be automated, the publishing of that content definitely can. In order to have an active presence on social media, you don't need to hire a social media manager in house – you can outsource the content creation and automate the posting of your updates.
Content Publishing Automation Solutions
There are quite a few content publishing solutions available today. Depending on what and where you plan on publishing, some will likely suit your business better than others.
Buffer (Social Media) – 

Buffer allows you to sign up for a free account, and schedule your social media updates well in advance. Their free account allows you to schedule up to 10 posts in advance, but with a paid subscription you could schedule your social media presence several months in advance.

Hootsuite

 

(Social Media) 

– Hootsuite is definitely a more robust platform that allows you to manage multiple social media accounts and platforms. The free subscription is limited to 3 social profiles that could be enough for most businesses, but for about $10 a month you can get the PRO version and get the full version.
EXAMPLE #5: Training Automation
When hiring a new employee (regardless of position), what is your process for training those employees? Every automate process doesn't need to focus on the customer. You can automate any portion of your business. The same can be said for re-training current employees.
Many businesses automate the training aspect of their business. Whether it's with pre-prepared documents, video or in-house created content and materials – it is important that you have a set process.
Automated Training Solutions
There are a variety of low-cost platforms that offer training automation available today. These solutions are designed to work well within any industry. Some of the most popular options available today include;
Grovo – 

Grovo is a completely customizable training automation solution that gives you complete control over documents, security, communication, and project management.

Mindflash – 

MindFlash allows you to quickly create, deploy and distribute new marketing materials to anyone within your organization.
How We Can Help Your Business
Creating and implementing automated marketing systems is our specialty.
Contact us today to get a free proposal and see how we can increase your revenue with automated marketing systems.