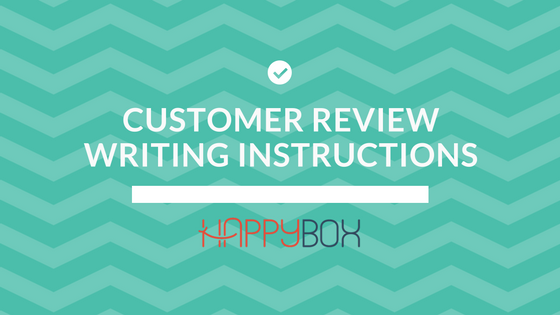 Customer Review | Writing Instructions Template
Hi [Customer Name],
Thanks again for accepting to write us a testimonial.
We understand writing a testimonial can be difficult at times, so we've crafted this short guide to help you.
Here are some questions to help you get things going:
What obstacle were you facing before you started working with our company?
What sort of measurable results have you seen since working with our company?
What do you like most about your experience?
Would you recommend us? If yes, why?
Once you've had a chance to think about your answers, put them into our easy-to-use template.
I approached [your company name] because …
[Your company name] helped me by …
The result was …
One thing I liked was their …
I found the experience …
I would recommend [our company name] to people who need  …
All done? Awesome!
Thank you so much for taking the time to write down your experience.
Here are some really simple ways to share your testimonial:
[insert links to social media and review platforms]
Facebook >>
LinkedIn >>
Google+ >>
HomeStars >>
If you have trouble posting to any of the above links, don't hesitate to contact us and we'll help walk you through the process.
Thanks again for being an amazing customer 🙂
[Signed Your Name]