5 Referral Strategies to Increase Engagement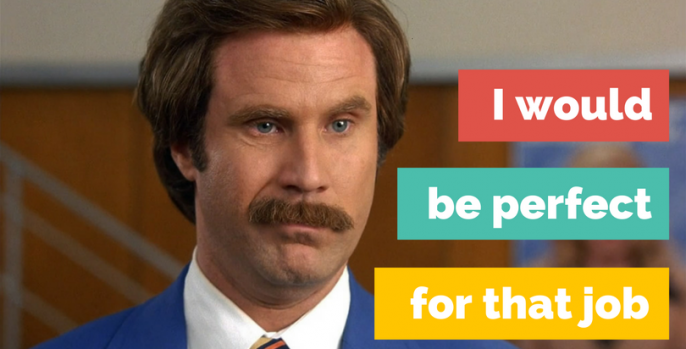 Businesses often forget to tap into one of the most powerful marketing teams they have: their own customers!
A referral program can help you turn one customer into two — and two customers into four… —  building your brand organically through word of mouth with every conversation.
What's amazing is how many companies "have built their business on referrals" but don't have any system in place to increase their chances!
Fact is, if you don't have a referral system in place right now, you're losing money.
Referral programs have helped some of the largest brands in the world — like PayPal, Dropbox and Amazon — grow to the size they are today.  And all it takes to launch your own is a few simple steps.
Create An Offer Worth Referring
Here's a question whose answer isn't nearly as obvious as it seems: Why should your customers be referring business to you?
Don't say "because I provide a great product." That's not enough.
Sure, some of your customers will enjoy your product enough to recommend it to a friend. But a large portion of your customers will let it slip their mind. Some will simply prefer not to provide referrals — while others just won't be all that blown away by your service.
Helping your business is at the top of YOUR to-do list — but not anyone else's. That means you need to find ways to make referrals a priority for your customers.
One of the most straightforward ways to accomplish this is to offer something in return for each referral.
Here are a few of my favorite ways to incentivize your customers to promote your business.
Strategy #1: Offer Upgrades
One of the most effective referral incentives is a free upgrade. Thousands of successful companies use exactly this strategy — and with good reason. It works.
For example, Dropbox, offers additional storage space to existing customers when they refer a friend.
This offer is effective because:
It provides something customers already want
It offers a substantial reward
The referral process is simple
Depending on your industry, offering service upgrades in exchange for referrals might not be feasible for you. But think about other ways you can replicate Dropbox's strategy.
What add-ons or bonuses could you offer customers who provide referrals?
Strategy #2: Cold Hard Cash
There are certain pros and cons to the tactic of straight-out paying your customers for referrals.
Pro: It's pretty much guaranteed to work, because a pile of cash motivates people to act quickly.
Con: If you use large amounts of money as a loss-leader for referrals, you may sacrifice the profitability of the order that they brought to you in the process.
For example, PayPal was able to achieve amazing 7% to 10% daily growth by offering users a pre-loaded account when they first signed up. This money could then be spent quickly for online goods. All the user had to do was sign up, confirm their email address and add a credit card to their account.
As PayPal's popularity grew, they were forced to phase the program out, as they saw diminished returns from a larger customer base.
But the fact remains – PayPal's innovative way of paying their customers brought a lot of interest to their program, and helped to catapult them to the successful internet staple that they are today!
Strategy #3: Commission and Affiliates
Some of the largest online brands in the world use commission-based affiliate programs to multiply their customer bases.
In these programs, individuals and businesses sign up to promote your product, and earn a commission on every sale that is brought in. These sales are tracked through their own individual affiliate account.
Perhaps the most popular affiliate program on the web today is the Amazon Associates program, which allows businesses to promote their products for a small commission on each sale – starting at about 3%. Over time, their affiliates earn higher commissions at different tiers.
As a local business owner, you don't need to implement a huge affiliate program. Just talk with other local businesses, and offer them a commission on every sale of your product they make. You might be surprised how many local business owners will be more than happy to take you up on the offer.
Strategy #4: Discounts and Credits
If you provide large services, especially in a B2B setting, a discount or credit in exchange for a referral can be a powerful sales tool. After all, other businesses depend on your products and services every day — so if those products and services were to suddenly cost less, that's a huge incentive to provide referrals for you.
One company that uses this tactic right is Fat Cow, a popular web hosting firm. They offered a $35 credit to any existing customer who refers a friend.On their cheapest plans, this would pay for almost a full year of service— and thissimple and straightforward referral system has helped Fat Cow become one of the largest names in webhosting.
Strategy #5: Gifting Discounts
You might not think a discount for a customer's friend would be a very powerful motivator for referrals — but the truth is, a lot of customers love to share discounts with the people they care about.
AirBnB has used this strategy to great effect. The unique travel rental company offered a $25 discount to all new users that were referred by a friend — and scored thousands of new referrals  as a result.
This strategy is genius for two reasons:
The referrer feels great, because they get to recommend a unique service and save a friend some money.
The newly referred customer gets to try out the service at a discount.
This tactic was one of the main components that helped AirBnB grow into the vacation rental giant that they are today— and discounts for friends can supercharge your referral program, too.
Challenge: Start Growing a Referral Program Today
I hope this post sparked your creative juices and got you thinking about ways for kicking off your own referral program.
As you can see, you've a lot of options when it comes to referral tactics. The key is to find an approach that connects with your audience — and that's going to involve some trial and error.
Need help building an automated referrals system for your business?
Contact us today for a free consultation and proposal. We'll work together to develop a referral program and help your business reach its full potential.